Practice and prepare your competitive exam with this set of online exam on MS Access – MCQ Questions.
This online exam contains ten multiple choice questions from MS Access and Database Management topic. Each question has four options and only one correct answer.
You can mark the correct answer by clicking on the respective radio button and submit this online exam on MS Access by clicking on the button at the bottom.
Enjoy this online exam!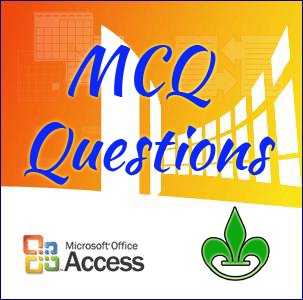 Online Exam on MS Access & DBMS
MS Access Multiple Choice Questions
Other Online Exam for Access
» MS Access MCQ Quiz Set 1
» MS Access MCQ Quiz Set 2
» MS Access MCQ Quiz Set 4