Welcome to yet another quiz – the Microsoft Access MCQ Questions Set 04.
We tried to cover all the topic within MS Access and Database Management System (DBMS) so that you can test every aspect and prepare your exams better.
You'll find ten multiple choice questions in this set with four possible options each. There is one and only one correct answer for each question.
Please mark the correct answer and click on 'Show Result' button at the bottom to get the result of your online quiz.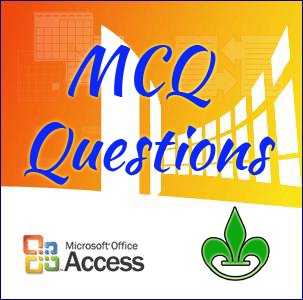 MS Access & DBMS Quiz Set 04
MS Access Multiple Choice Questions
We hope this MS Access MCQ questions were helpful for you!
If you like this set, don't forget to subscribe and share it on social networks.