Looking for MCQ MS Access Questions to prepare your competitive exams? You landed to very appropriate website, we have large collection of MCQ MS Access Questions.
This is the second set that presents ten multiple choice questions with four options each. Select the correct answers by marking the radio button alongside. Remember, there is one and only one correct answer for every question.
When you finish attempting all the questions, you can click on 'Show Result' button to check your answers and display the result. Correct answers are marked with green tick and wrong ones with red cross.
Enjoy MS Access MCQ Quiz – Set 02!
Microsoft Access MCQ Quiz Set 02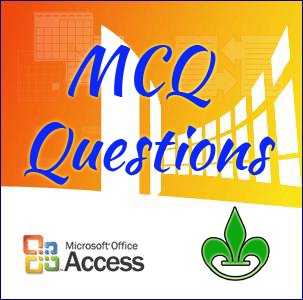 MS Access Multiple Choice Questions