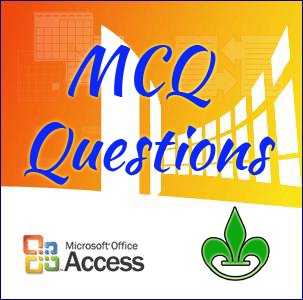 Access and DBMS MCQ Questions
: Here is another set of multiple choice questions for Microsoft Access and Database Management System.
Answer following questions by selection correct answer among four options and submit your answers by clicking on 'Show Result' button.
You can find other sets at MS Access & DBMS Online Quiz.
You can enter your email address to receive a copy of this set in your email.
MS Access & DBMS MCQ Set 14
MS Access Multiple Choice Questions