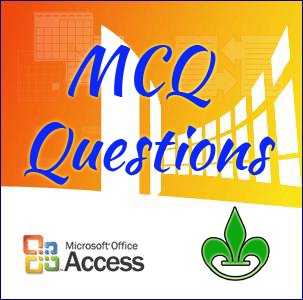 MS Access & DBMS MCQ
– Welcome to yet another multiple choice questions from Database Management System (DBMS) and MS access.
Find all MS Access & DBMS MCQ Questions
Attempt following question.
Remember there is one and only one correct answer for each question.
Please allow a few seconds after you click on 'Show Results' to check and calculate your score.
MS Access & DBMS MCQ Set – 13
MS Access Multiple Choice Questions