MCQ Sets help you on your online exam preparation by providing huge number of multiple choice questions. The questions are collected and compiled to cover the whole course on each topic.
Here is the sixth set of MCQ Questions from MS Access. You can attempt this online quiz by selecting the correct answer among the four possible options and then submit to get results. Please find button below to submit your answers.
Within a few seconds you can get solved mcq questions.
MS Access MCQ Questions Quiz Set 06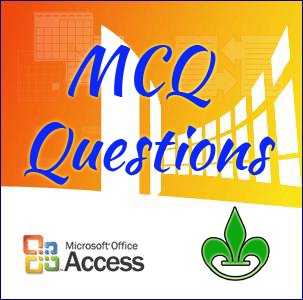 MS Access Multiple Choice Questions