Looking for MCQ questions from HTML and Web designing? Here, I present another quiz set to let you test yourself on different aspects of the topic.
The MCQ questions from HTML are selected from basic skeleton of hyper text markup language, different tags and their attributes, general practices of using HTML to create your web document and so on.
Each MCQ questions from html has four possible options but there is one and only one correct answer. You can mark the radio button against the correct answer and click on 'Show Result' button when you finish attempting all questions.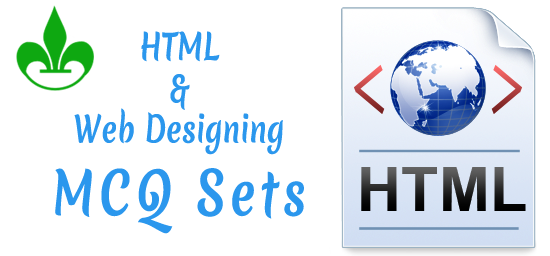 Please allow a few moments for the system to check your result and calculate ranking. Don't forget to Like in Facebook, Plus in Google or Tweet this post if you find it useful.
This MCQ questions from HTML is published in MCQSets.com
HTML MCQ Online Test – Set 03
Multiple Choice Questions from Hypertext Markup Language and Web Designing
Did you click 'Show Result' button above? Please allow a few seconds to present your result.
What was the score? Which question went wrong?
Related: MCQs Free Online Test, MCQ Questions