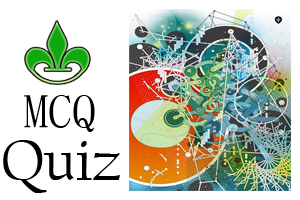 Online Quiz Operating System – Practice and prepare with our online quiz for operating systems. Find here 20 hand-picked multiple choice questions (MCQs) and test against your knowledge.
Answer all of the following questions by selecting the radio button of correct answer. When you are done, click on 'Show Result' button at the end of questions.
You'll be presented with the results within few moments. Correct answers will be marked with green tick and wrong ones with red cross.
You'll get one copy of the result of this online quiz page in your email so that you can revise later.
Online Quiz Operating System
Other Online Quiz Operating System
« Previous Online Quiz Operating System

» Next Online Quiz Operating System

Related: Quiz Systems, Operating Systems Test, Operating-Systems Online Course

Other Quizzes