Fundamentals of Computer MCQ Quiz
This quiz contains 20 multiple choice questions from Fundamentals of Computer chapter. Each question has four options and one is correct answer among them.
Identify the correct answer by marking the radio button against it. When you are done with all questions, click on Show Result button to find your score.
Score is calculated based on how many answers you've given correctly (5 marks), how many are mistaken (-1 marks) and how many you left unattended (0 marks).
Quiz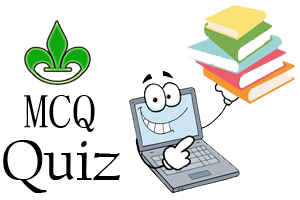 Other MCQ Quiz for Fundamentals of Computers