Knowing more features in Excel makes you more powerful enabling to perform more complex calculations. I got many queries asking "what function displays row data in a column or column data in a row?", so here goes this post to discuss about it.
Microsoft Excel has many functions to manage with database entered in worksheet and Transpose is one of the useful function. It just rotates the table (data area) of worksheet to convert rows into columns and columns into rows.
Transpose function will convert a horizontal range of cells into vertical and vertical range or cells into horizontal.
How to display row data into column and vice versa?
To display row data into column, you'll need to use Transpose feature. Follow the images below:
#1. Select the range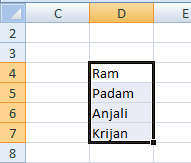 2. Copy the range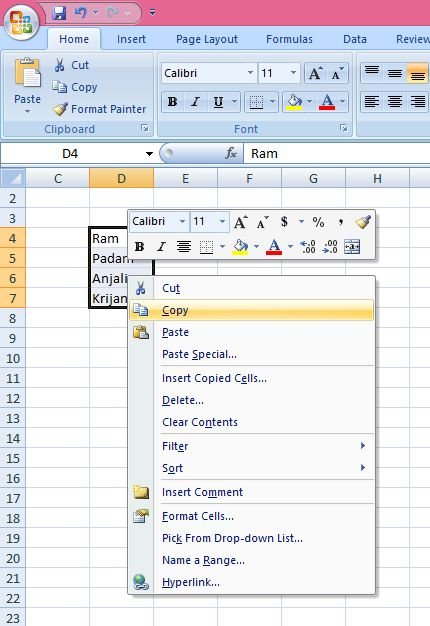 #3. Click a cell from where you want to place the transposed data.
#4. Choose Paste Special Command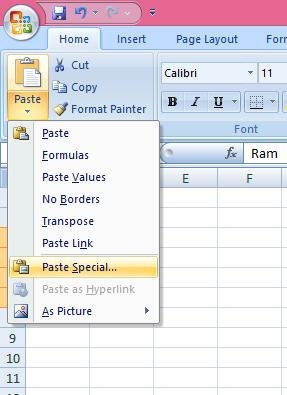 #5. Mark the Transpose option in Paste Special Dialog box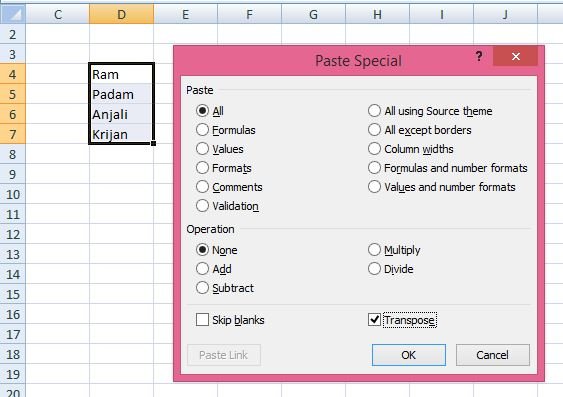 #6. Click OK button to close dialog box.
#7. You'll see the transposed data as below:

The procedure to display row data into column is exactly as above.