MS Word Questions and Answers
We are presenting a series of Microsoft Word questions and their answers in this section of ICT Trends. Yesterday we solved the question "how to solve MS Word replaces the existing text while typing new one". Hope you find that useful. In today's post we'll be answering:
"What is the best way to create a heading in a document?"
Most of the computer jobs exams are based on Multiple Choice Questions format. We are presenting huge number of MCQs for that purpose, but at the same time, you should not forget that many exams require you to write descriptive answers.
Moreover being able to write descriptive answers will build you stronger to answer MCQs. I hope this post will be useful to get some idea about Microsoft Word questions and how to answer them.
Now let's turn to today's question.
What is the best way to create headings in Word document?
Level: Starter
You know what a heading is, right?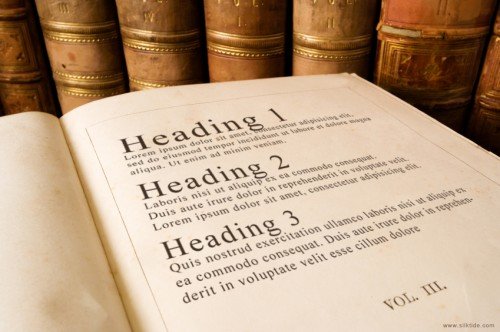 A heading in document will allow the reader to understand what the topic is about. Similarly, there may be one or more subheadings which allows the reader to understand what that particular section is about.
When you glance at a document or book, you'll notice the headings are written in bigger size, probably bold and in more attractive fonts.
Many newbies tend to create document headings by increasing font size, changing font name, and applying different font styles. But if you are working with MS Word, there may be much easier way to create headings in word 2010 or earlier.
Simply click on the suitable heading button on style bar (or in style box in Word 2003) depending upon the heading level you're creating.
Thus, creating document heading is just a matter of ONE click if you used styles.
For example, click on Heading 1 to create main heading; Heading 2 or Heading 3 for sub headings.
Once you apply heading style, you can easily revert or convert into other document component by clicking on other suitable style buttons.
For example, if you clicked mistakenly on Heading 1 for a sub heading, you can place the cursor on that heading and click on Heading 2!
The great thing about applying styles in your document is that it helps you to maintain consistency on the look and feel. All headings of same level will have similar look because they all share same format settings!
One more thing, if you don't like the appearance of heading or wish to apply different font for your headings, you can modify the style.
Hope this helps you to learn the best way to create headings in Word documents. I'd be happy to answer your questions if there's something you wish to ask about Microsoft Word:
Navigate Other MS Word Questions:
«– MS Word Questions #1
MS Word Questions #3 –»